Gift Certificate
Surprise someone you love with a gift certificate from Amour. Available in amounts from $25 to $250. Purchase an e-gift certificate or a physical one below.
E-Gift Certificate
You order online and we'll send the e-gift certificate to the recipient via email.
Buy Online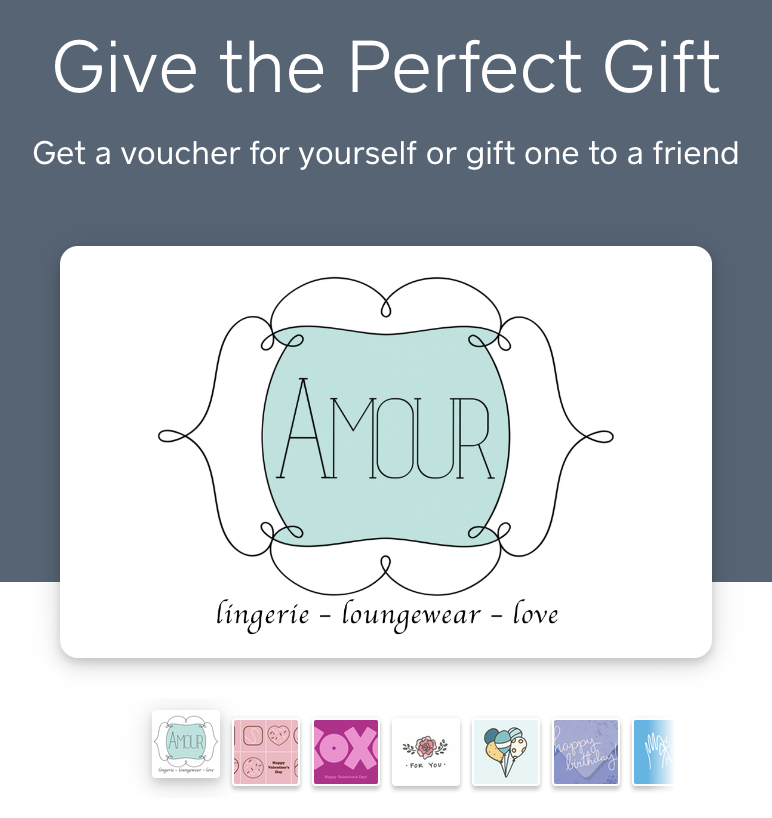 Purchase E-Gift Certificate
Physical Gift Certificate
You can pick it up in the shop or we'll mail it to you. Look for the blue envelope.
on Square Market
Helpful Hints
We are a shop that specializes in lingerie by smaller designers—most of them women. These designers truly care about how things look and feel on a woman's body. Since our lines are produced in small amounts, they often feel extra special to the wearer. Our lingerie sets start at $55 for the most basic sets and go up to $200—most sets land between $80 and $145. If she desires robes and pajamas we carry cotton travel robes as well as cozy and luxurious full length robes in sizes S-L. These items range from $100-$225. Our pretty nightgowns, silks, and classic pajamas range from $75-$150. Our promise to you is that we will make her feel wonderful when she comes to visit!